First, what is coworking?
For those who don't know what the hot trend is all about, coworking is a style of work that involves a shared working environment, often a large gathering space with multiple tables, conference rooms, lots and lots of coffee, and more importantly, ideas. Unlike a typical office environment, those "coworking" are usually not employed by the same organization.
This unique melting pot of people and tight-knit community atmosphere invites all walks of professions in every stage of development—creatives, start ups, established companies, freelancers—into a safe, feasible, and inspiring place to build, gather, network, share resources and knowledge.
The average human being spends 90,360 hours of his or her life at work. Your passions shouldn't be left at the door when you walk into your office space. They should be unique articulations of one another, flowing together to create something incredible. That is why coworking is so important. And, that's exactly why we created Loading Dock Raleigh. Where people, dogs, ideas, more coffee, relationships, neighbors, risk-takers and community collide.
The whole idea of co-working
is to bring bright,
creative people together
and let the ideas collide
Why together?
We believe strongly that where you work and who you work with is vitally important to the work you do. Somewhere you can do excellent work and flourish together, create relationships, start conversations, collaborate with members, throw spaghetti at the wall and see what sticks. And you can do all of this without being burdened by the challenges of traditional office space.
At Loading Dock Raleigh, it's our mission to help members feel engaged and to help members succeed in any task they're tackling. A place to do excellent work, to support one another, and to do others good. We believe this happens best in the context of a diverse and very supportive community.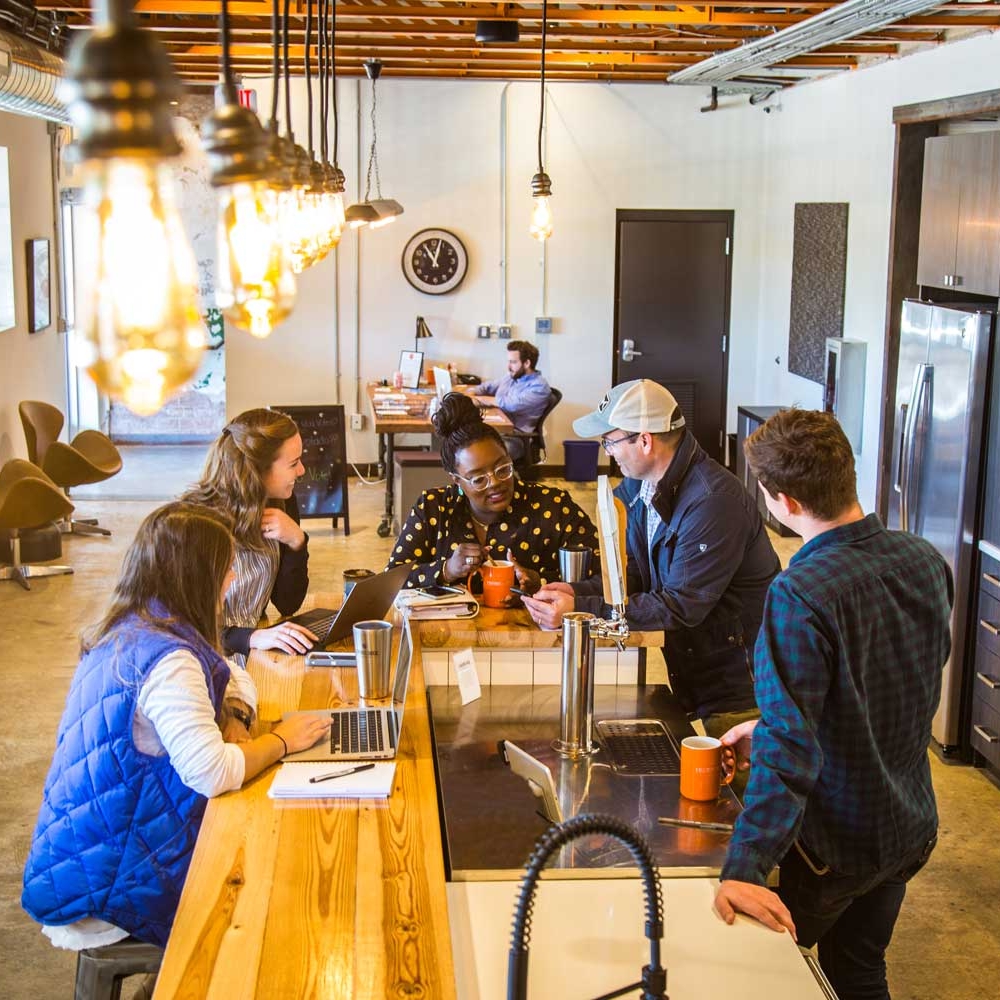 'Throw spaghetti at the wall and see what sticks' with strangers who eventually become good friends
What are the benefits?
Free parking, flexibility, member events and parties, a cool spot to call work, full service kitchen, various work spaces & conference rooms and so much more. Monthly coworking memberships help avoid the commitment of a long-term office space lease, but the real value is the innovative community you're surrounded by day-after-day. This opportunity of a hands-on effort of pursing your passion and doing good work together is what coworking is all about.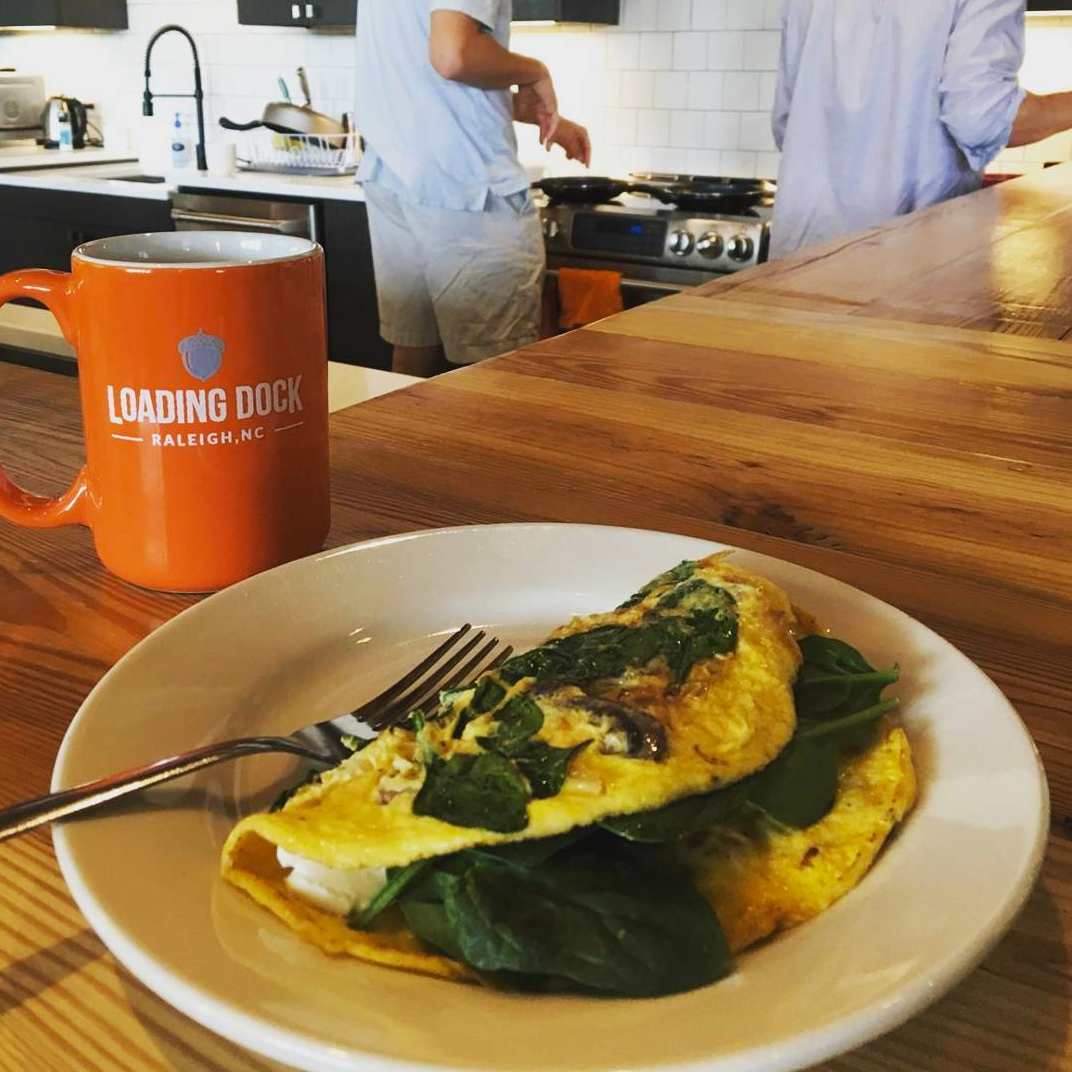 First Friday Omelettes are a huge hit at Loading Dock Raleigh. A time to gather in the kitchen, share stories and create egg-cellent masterpieces
What does "Doing Others Good" mean?
We thing doing good work and helping others is the truest form of community. With that in mind, our team strongly believes that business has an inherent responsibility to help solve the world's social and environmental challenges. We've partnered with a number of local, university and non-profit organizations on social innovation and offer our members plenty of choices to "Do Others Good" by raising awareness and providing service opportunities. Become part of the Loading Dock Family and bring your passion and service with you.
Love where you work. Throw spaghetti at the wall. Do Others Good. Just a couple mottos we live by here at Loading Dock Raleigh!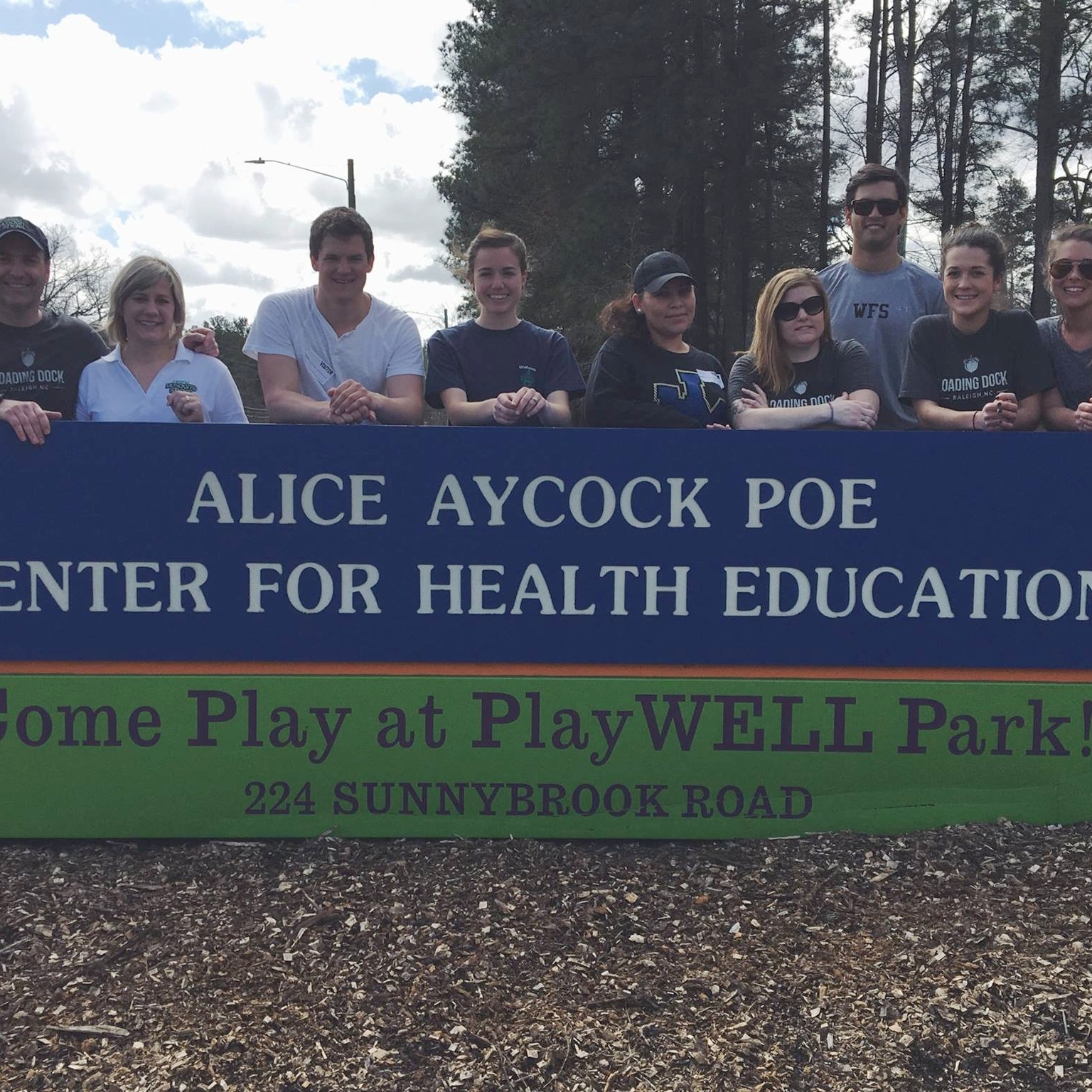 We're constantly getting involved in the Raleigh community and beyond. That's a big part of who we are and why we started